Mikart implemented serialization capabilities on one of its packaging lines in 2015 for a client's product that was categorized to be highly counterfeited and or diverted. After a successful implementation of the first line, Mikart is equipped with 5 or more packaging lines, contracting with OPTEL for serialization equipment and TraceLink to manage and verify the serialized data. Mikart is 2023 compliant, offering unit-level traceability and aggregation from the lowest unit of sale to the pallet. Although aggregation is only expected to become mandatory and fully applied in 2023, and while some are waiting for mandates for traceability, serialization, and aggregation, Mikart chose to implement this requirement early to provide our customers with the ease of scanning pallets and providing them quickly with the data needed for inventory management. One of Mikart's Fortune 500 clients stated that Mikart was their first U.S. based CDMO to be ready to serialize their product on time by the DSCSA November 2018 Serialization due date.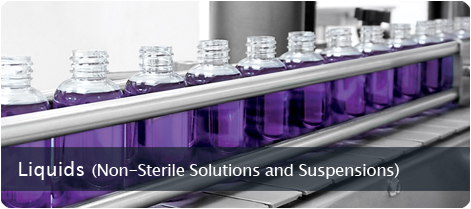 When our customers are ready to serialize commercial products, we walk each customer through the process to help them understand all the DSCSA requirements. The Mikart serialization team onboards each customer by gathering their detailed requirements, obtaining master data, generating/executing a user acceptance testing protocol, establishing a CDMO endpoint of communications connection to TraceLink, performing testing in the test environment, and creating serialized label templates for each packaging level. Once testing is completed and the label templates are approved, we load the approved serialization data on the Optel line master in the identified packaging room(s) and establish a connection to the customer's production environment. By performing a serialized packaging run simulation, we ensure that all of our customer's products are ready for serialization in time for their commercial launch. Mikart is able to receive serial numbers from our customers, or generate numbers on their behalf, and provide our customers with the EPCIS event data. The commissioned serialized data is provided to our customers once a batch is released and prior to arrival of the packaged lot at their selected distribution center. Mikart also has the capability to ensure that returned products can be verified if the status of the product has changed since the original shipment was received, either by a recall, withdrawal, or suspect product investigation.
Serialization provides Mikart with the potential to gain improved visibility and control over internal operations, leading to efficiencies that can generate significant cost savings for our clients. Serialization has created product identity and helped to address inventory leakage as products move through each stage of the packaging process. We can address labeling issues, quality sampling, and human error. Serialization aids in Mikart's ability to reduce if not eliminate the need for manual reconciliation and data entry and ensures that each product is appropriately labeled. This provides a higher degree of accuracy and timeliness in inventory reporting, reconciliation, and supply chain visibility. Mikart's overall equipment effectiveness can be monitored with a much greater level of accuracy by using the serialized data for root cause analysis. Mikart's ultimate goal is to use serialization to maintain control, via the ability to track and trace each salable unit of a prescription drug that leaves Mikart's warehouse to its final and most important destination, the patient.